We all have a choice to make. Push forward or step back through transitions.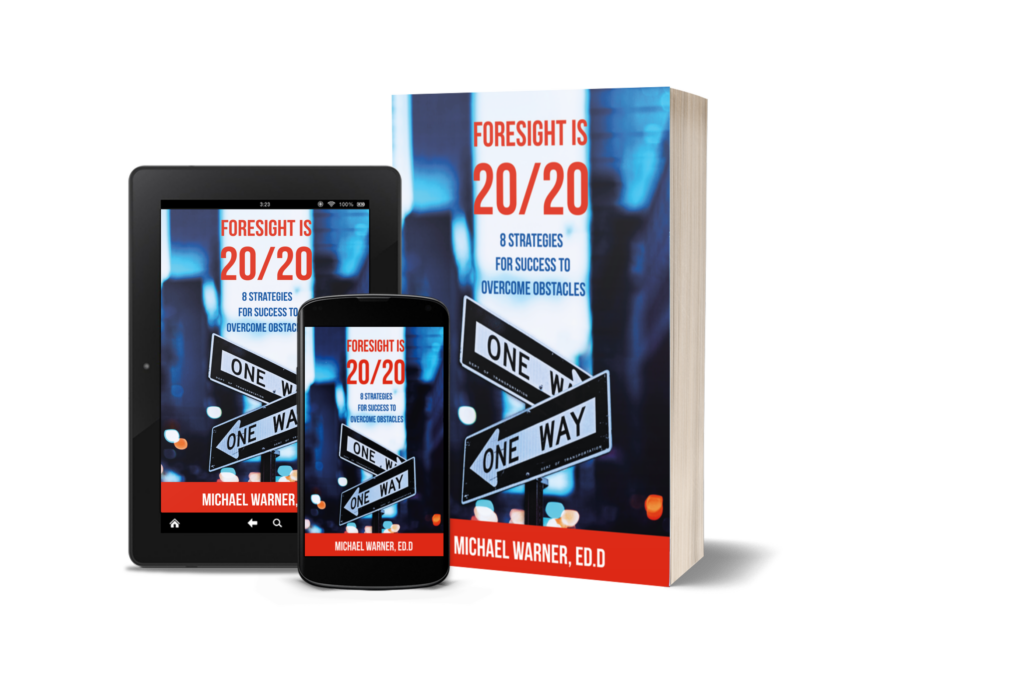 Most of us are familiar with the term "Hindsight is 20/20." We say this when we have a clearer understanding of a situation and how to address it—after the fact, when we are looking back on it.  Wouldn't it be nice to see the solution before instead of after the fact and be able to address obstacles, barriers, and transitions before it's too late?  In Foresight is 20/20, we look at eight strategies for success that were created to do just that.  These strategies make up the Transitional Learning Process, or TLP, which when applied in the proper context, can bring clarity to any transition before it leaves you looking for answers.  Life is a complex system of transitions, and Dr. Michael Warner has created the TLP and its strategies to guide us through life's many transitions.  Foresight is 20/20 outlines the sequential process into fourteen impactful chapters full of inspiring, humorous, and personal stories highlighting its success and effectiveness.  Each strategy provides tools that:
increase confidence and knowledge through individual goals
institute problem-solving techniques to address barriers and obstacles
offer proven techniques for understanding and processing feedback
And this is just the beginning!
By the end of this powerful book, you will be equipped with the tools necessary to face life's transitions head-on and overcome the barriers and obstacles that come with them—using foresight instead of hindsight.  Remember, if we break each transition into manageable steps, anything is possible.  Trust the process, and you can accomplish anything!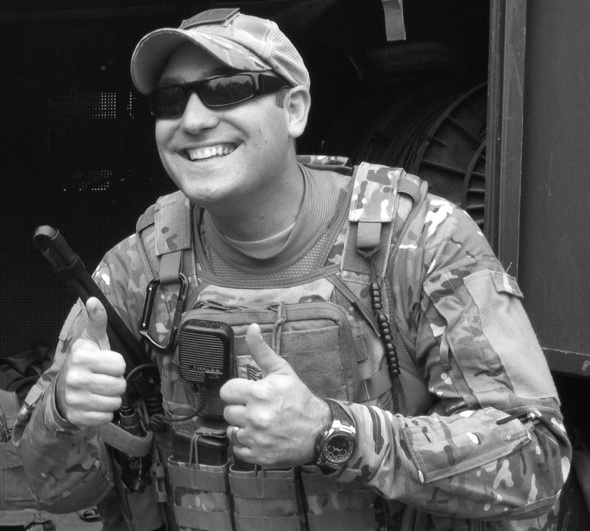 Michael Warner has over 20 years' experience working in the field of training, development, and instruction. He has spent his entire career working in public service, both as a civilian and member of the United States Air Force. Michael has earned both a Masters and Doctoral degree in Education, specializing in Performance Improvement and Development, and is the
Founder and CEO of Summit Performance Solutions, LLC.
When he is not writing or serving his country, Michael enjoys
reading, watching sports, exercising, traveling and spending as
much time as possible with his family. His family means
everything to him, and his accomplishments are just as much
theirs as his own. He resides in Sacramento, CA with his
beautiful wife and two amazing boys.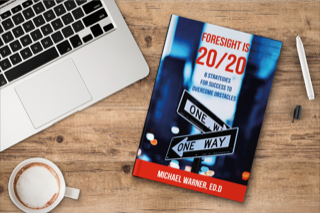 More information and techniques on book content, additional products and availability of consulting and learning/development, future book options and tools and resources for transitional learning…help you succeed through life's transitions.